How SeltzaTap Works
SeltzaTap is a state of the art, all-in-one, kitchen faucet that installs easily to replace your old kitchen tap. The included SeltzaHub cooling unit fits below your sink, along with a CO2 canister.
SeltzaTap Basics
SeltzaTap is equipped with two levers. The left hand lever controls the type of water you would like (chilled, chilled sparkling and room temperature) and the right controls household water from the main supply (hot and cold). There are two faucet holes, one dispenses either chilled flat and fizzy water, the other dispenses regular hot and cold water from your mains. There is also a spray function to allow you to easily clean fruit, vegetables and your sink.
Left Hand Lever
Drinking water is dispensed from the smaller faucet hole on the bridge, using the left hand lever. Delicious chilled fizzy, chilled still and room temperature water at your fingertips, with no countertop devices to clutter your work space
Chilled Water
Using this setting gives you chilled sparkling and chilled flat drinking water.
Ambient Water
Using this setting gives you ambient room temperature drinking water.
Right Hand Lever
The right hand lever offers regular hot and cold kitchen tap water flowing from the main tap faucet hole.
Spray Water Switch
Create a spray and easily clean your fruit, vegetables and rinse cutlery, at the flick of a switch!
Removable Hose
Make cleaning a breeze! By detaching the hose you get even more flexibilty to clean those hard to reach areas in your sink. Soak dishes and pans, and clean fruit and vegetables with ease.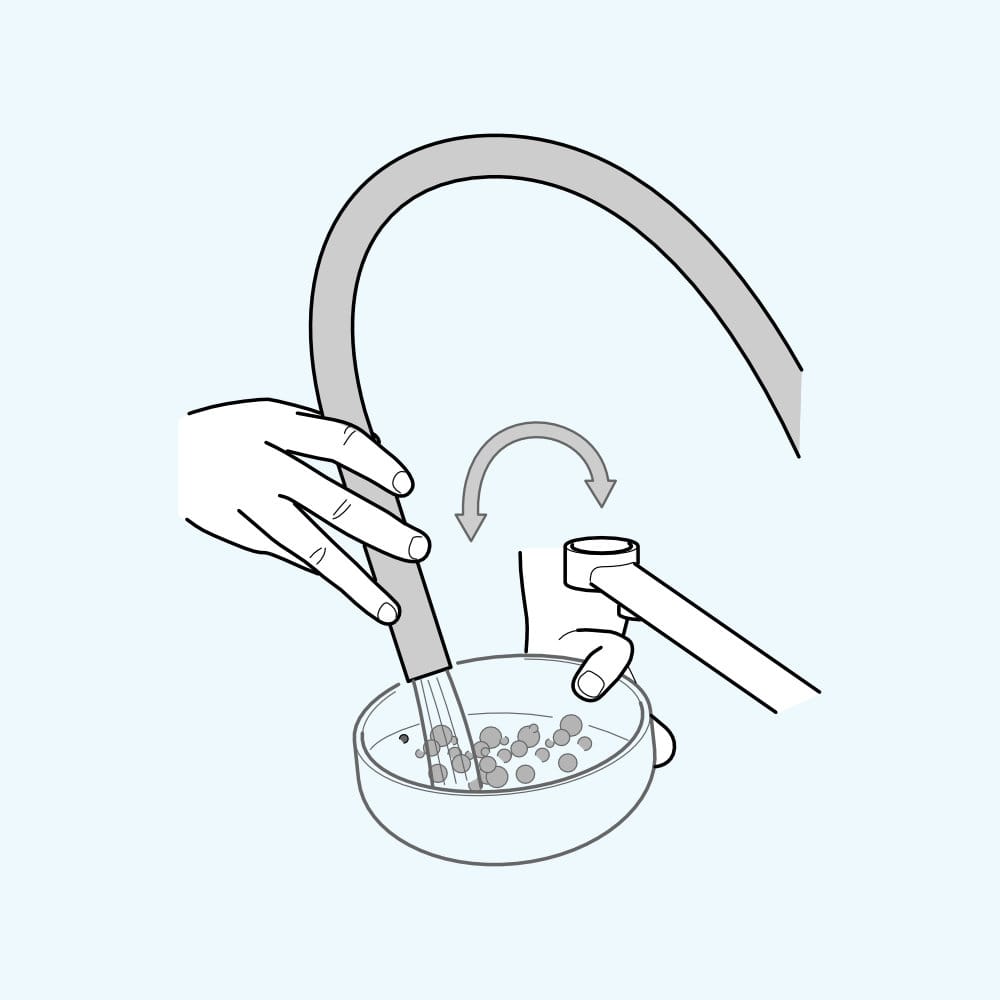 Start a new healthier lifestyle with instant fizzy water at the flick of your kitchen tap handle.